Team work
Posted by Christine Mann on 28 February 2017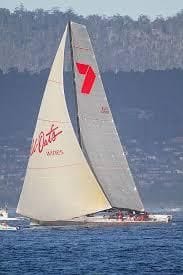 I had the great fortune to watch Wild Oats complete the Sydney to Hobart yacht race a few years ago in Hobart. Although Comanche took line honors that year, I later listened to Wild Oats owner, Bob Oatley explaining their philosophy for success.
The winning formula has been keeping the crew turnover to a minimum, ensuring that everyone on board knows the boat inside and out and works effectively together as a team, under the leadership of Mark Richards, the captain.
The Bass Straight seas have some of the most extreme weather and as past Sydney to Hobart yacht races have shown, can be life threatening at times. Wild Oats sailed through these challenging moments because they were trained to do their part by a strong leader with strong cultures of ownership, responsibility and team work.
The look of euphoria on the faces of the crew as they sailed into the harbor, was so remarkable as a challenge fought and won over the previous 3 days, that for spectators looking on, you almost wished you were part of that amazing team., albeit the reality of those enormous seas brings you back to earth very quickly.
Business Stepping Stones was designed to help you with these sometimes' challenging moments, we step you through improving your procedures and supporting you through identifying the changes you need to make. Watching the faces of your employees arrive at work in the morning with smiles would confirm that you are heading in the right direction.

Author:
Christine Mann
About: With over 20 years of People Management experience in varied industries, Christine Mann founded this boutique consulting business to fill a specialised gap in the Mackay market. Christine conducts regular workshops in Career Transition, Micro Business Support and Business counselling including individual workshops to suit individual needs.
Connect via:
LinkedIn