Professional and Personalised Service

Business Stepping Stones was started in August 2014 as a People Management Service. With over 20 years of People Management experience in varied industries, Christine Mann founded this boutique consulting business to fill a specialized gap in the Mackay market.

"Our passion is helping clients align their business success to their people management success using business fundamentals."

"We pride ourselves on delivering a professional and personalised service with a friendly approach based on honesty and integrity."

Principal, Christine listens closely to her clients in order to share their Business Plan vision so the right solution can be designed to meet their needs and long term goals within a realistic budget.

And when Christine decides to put her feet up as part of her succession plan, she couldn't think of a better place to be than surrounded by her extended family, cooking, camping and fishing.
Our services are tailored to suit your business...
In-house or external...
Our services are tailored individually to suit your business needs including Outsourced Human Resource services, coaching 1:1, group workshops and Business Development.

We recognize that no two businesses are the same, we will work within your guidelines and also your budget without compromising the quality of our services.
Lean more about our services here:
Our associations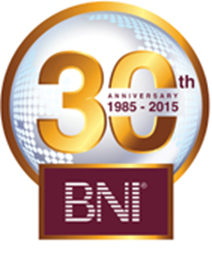 BNI : Business Network International
BNI is a business networking organisation with 6,600 active chapters and 170,000 members in 58 countries, it is the most successful business referral organisation of its kind.